Kat Penno
Returnity by Dr Caitlin Barr
Updated: Feb 8
Returnity is a thing!
Apparently returning to work and all the kerfuffle, juggling, excitement and exhaustion that goes with it has a name: returnity.
While we don't talk enough about the transition into motherhood, I feel like we talk even less about another transition – back to paid work.
I like the term returnity as it implies that there is a period of time that is not leave and not 'business as usual' – a pit stop (or a no-woman's land) where you're finding your parent/employee identity.
But do workplaces and colleagues think of the person returning to paid work as going through 'returnity'? Is there a genuine realisation from managers or teams that this person is now a slightly different person and that the period of returnity it not necessarily true to the phrase 'start as you intend to continue'? I hope it isn't. My first few weeks and months back were characterised with hourly "have I already told you that?", "where is that saved?" and "can you please put that in an email, or I'll forget".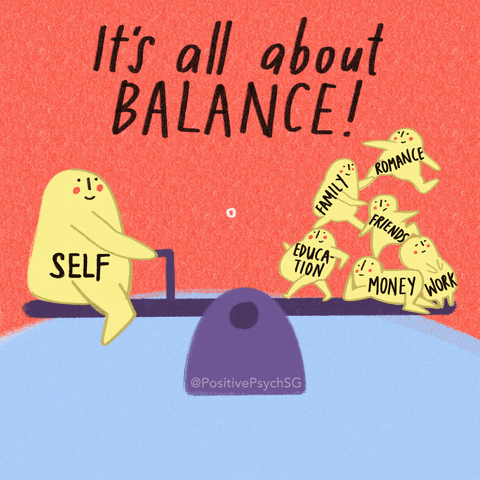 Today is my first day back at full time work. I've had three months of part time 'returnity'. That is, I was fortunate to phase my return in a way that allowed me to get back across the nuances of my role, reconnect with my team, but also continue to be more present during the week for my little ones. I acknowledge that having a say in your time fraction, flexibility, work location and hours is not a universally shared experience, and I am fortunate. I felt permissioned to take this time to transition and find a scenario that works for me. I am so glad to have had returnity time. It has helped prepare me and my family for the next phase. Though I admit I am still unsure how full-time work will work (for another post!).
I have been reflecting on this experience from my perspective, but also from my colleague's perspective. Returning to paid work is important to me, it has meant re-connecting my brain and finding the part of me that gets very excited about doing work that impacts people beyond me, but it also meant compartmentalising the overwhelming love and sense of responsibility that consumes you having birthed a child. That is a difficult task. When I do manage to compartmentalise, then I'm thrown off by the text with a photo of your little one, having to express milk, taking calls from daycare or carers and the random ping heartbreak that they might need me and I'm not there. But, to my colleagues and team, I need to also be present and focussed. I can't only imagine how hard it must be if you're seeing clients, you need to be detail-oriented and be connected with them as well.
These roles individually take a lot of energy, and collectively? Well, they require a new identity – one where you find yourself changing your expectations of yourself and asking for help more. Though I feel fortunate to find myself in a position where I can do returnity in a way that works for me, I acknowledge that I have made decisions that have made this more possible and I'd like to share these in case there is something here that you can do to set yourself up ready for a future returnity:
Five things that make returnity work:
1. Have a job or position where you can have a say in what works for you.
Ok. Not a simple one, but I strongly believe that employers who don't try and meet the needs of their parent workforce are out-dated and unrealistic. Having said that, some roles are more easily malleable to work for parents. Look at the other people in your organisation in similar roles or who have previously help similar roles and how they are making it work. If parent hood is in your future, then don't be afraid to make some decisions that will make sure it works for you.
2. Vote with your feet.
Although I do think that you can make choices to find the right role help with the juggle, I do not believe that women should self-select out of senior or positions of power because they want a family. NOPE. Quite the opposite. Find an organisation where it is encouraged (ie., look for examples!) to take on the right challenge for you AND have a family. Both and, not either or. If your employer appears to not support this then vote with your feet.
3. Talk to your partner early about shared expectations
Partnerships are individual, so what you decide is right for you won't look like others. But I do believe that being able to verbalise this is critical. Be willing to work together to find how paid and family life will work, and be prepared to shift it when it doesn't work. Making sure you re-calibrate roles and responsibilities when you return to work is critical.
4. Get.The.Help.
Wherever you can, get outside help. You might need more help at the start of your returnity than you do in the long term.
5. Sit with the awkward discomfort. And talk about it.
To finish, I sit here with my eye on the clock because I want to leave in time to get home for my older sons Karate lesson. I also know that I expected that I would have finished a task for my colleague and to finish writing this piece. How can I do it all? I can't. It's awkward and uncomfortable, but it's reality. I need to sit with this discomfort. I also need my colleagues at work to do the same. Having a conversation with those around you that there will be times when priorities change, and timelines are impacted and that you will do your best is critical. You need to understand how much 'sitting with discomfort' they are willing to do so you can work in that space.
Do I recommend coming back to work with a mindset of 'returnity'? Yes.
Returning to work, whatever that looks like, with a mindset that there will be a transition period will mean that you're permissioned to find your new identity. Just be sure to talk to those around you about this so that they can be on board with this too.